EECA - Warmer Kiwi Homes Grant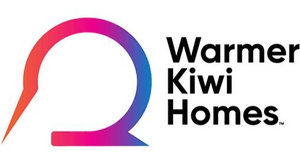 Warmer Kiwi Homes is a four-year Government programme offering grants covering two-thirds of the cost of an efficient wood burner, pellet burner or heat pump (capped at $2,500), as well as ceiling and underfloor insulation.
Use their quick assessment tool to find out if you are eligible for a Warmer Kiwi Homes grant and to connect to a service provider for a no-obligation quote.
As insulation is the most important feature for a warm and healthy home, you will need to have ceiling and underfloor insulation installed to EECA standard before you will be eligible for a grant for a heater. If you don't have adequate insulation, grants are available and it's easy to arrange through the Warmer Kiwi Homes tool link.
If your home has been insulated through a Government insulation programme, that will be confirmed by WKH (Warmer Kiwi Homes) when you apply for a heater grant. Otherwise an EECA insulation provider will do a quick check.
Be aware that funding is limited, and projects may not cover all regions or all areas within a region. Please check with the listed service providers to find out if they are operating in your area.
There may be other payment options to help you pay the rest of the cost - talk to a service provider to find out more.
NB: Wood and pellet burners are not available in all areas.
Click the link below to take you to the tool page to see if you qualify.
https://www.energywise.govt.nz/tools/warmer-kiwi-homes-tool/